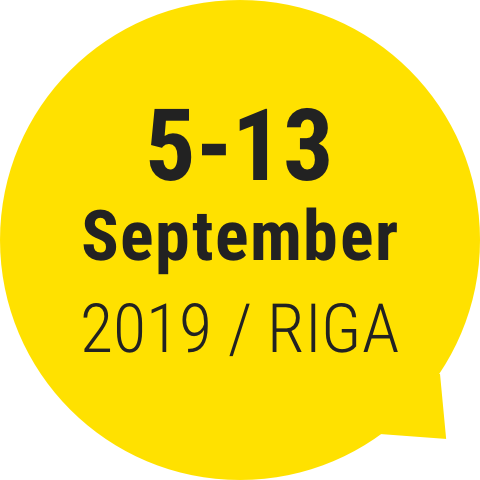 Programme
Latvian Performance Programme
Various artists
5-13 September Different venues | Free entrance
This programme designed in collaboration with theatre venues and artist collectives in Riga invites international professionals visiting Homo Novus to discover the work by emerging, independent Latvian theatre makers and choreographer. All text based shows will have English translation.
Please find detailed information on shows and ticket reservation here.
Schedule
6 September 18:00
Hunt
Director: Elmārs Seņkovs
7 September 20:00-23:00
12 September 18:00-20:00
Labrys
By and with: Krišjānis Sants, Ieva Gaurilčikaite
8 September 12:00
Soul Flea Market
Director: Inga Tropa
Meet Latvian theatre makers after the show at 13:30.
8 September 17:00
Touched by Magic
Devised, performed and produced by Kvadrifrons
9 September 14:00
Ohh (tips and instructions)
Work in Progress presentation by theatre maker Jānis Balodis (DAS Theatre)
10 September 16:00
Hand to God
By Robert Askins
Director: Kārlis Krūmiņš
10 September 19:00
Being a Nationalist
Written by Matīss Gricmanis
Director: Valters Sīlis
5-13 September
Z R w h d Z. Riga
Authors: Krista and Reinis Dzudzilo