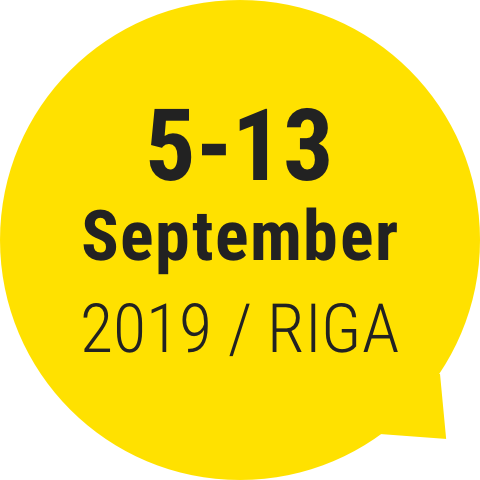 Info
Homo Novus 2019
Gundega Laiviņa | Artistic Director
How does the world sound when the prevailing noise and voices become calm? What stories are written in the faces of Ukrainian women encountered in the streets of Northern Italy? What happens, when people abandon the landscape and new relationships between objects appear? What do the WWI Museum in Ypres and the Louvre Abu Dhabi have in common?
The programme of the International Festival of Contemporary Theatre Homo Novus urges to disclose the surface of the reality to reveal what's beyond.
The Festival's 15th edition invites you to celebrate the new theatre, jointly build new worlds to be experienced by one's heart, body and mind, and stand for the freedom to create, watch and discuss art – a fragile privilege that is neither universal, nor self-evident.